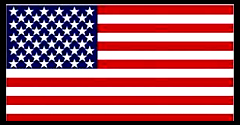 ************************************************
WE UPDATE OUR WEBSITE DAILY PLEASE KEEP COMING BACK
THANK YOU E HAWK TEAM KENYA!
Latest Update was 6/12/2023

**************************************
CEO/CHIEF Victor Barriga "HAWK"
~~~~~~~~~~~~~~~~~~~~~~~~~~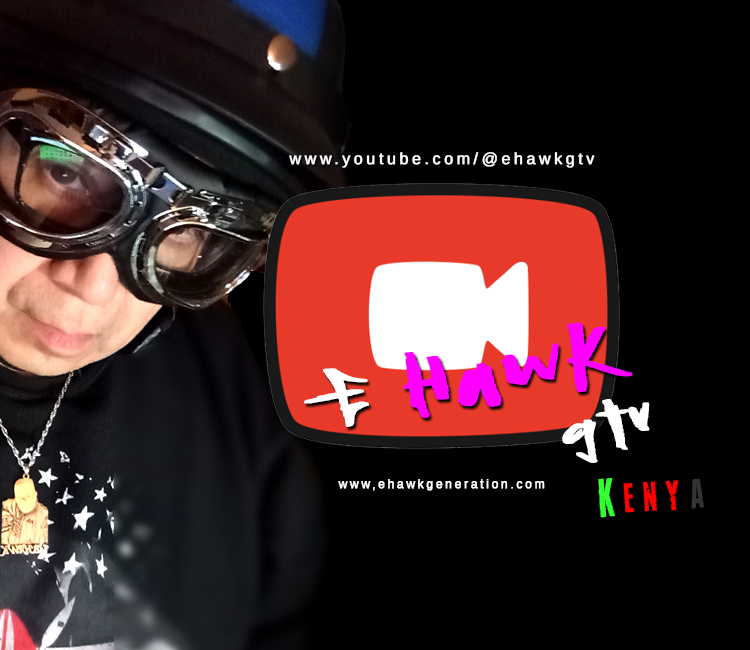 ~~~~~~~~~~~~~~~~~~~~~~~~~~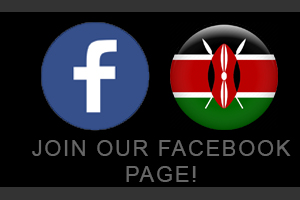 **************************************
ABOUT THE CEO V.B.HAWK AND HIS DREAM
**************************************
We are proud of our merchandise made with Strick Highest Quality... Anything that is cheap will not last LONG and can cause Fire and or death. I speak with experience in the USA there is a huge issue of cheap scooters or motorcycles that has cause death and fires to people homes. We will give special classes on prevention also fires can start by people who want to alter the scooter without any experience by watching YouTube videos.
Safety is highest priority at E HAWK KENYA!
Electric Scooters are fun also use for school and or work saving thousands on gas prices that are already very high, following road regulations and safety by wearing a helmet is a must. We look forward in meeting with everyone once we set up our store but for now you can contact my District Manager Zippy @ 72.980.5201 for appointment to shop for our E HAWK Scooters.

V.B.HAWK & TEAM KENYA
CEO/Commander
All of our Lithium Batteries are Certified and TESTED UL LISTED!
C E R T I F I C A T E O F C O M P L I A N C E
What is UL Certification and Why is it Important?
**************************************
THE GAS DAYS ARE OVER!!! CALL Zippy to Get Your E HAWK Scooter 72.980.5201 Nairobi, Kenya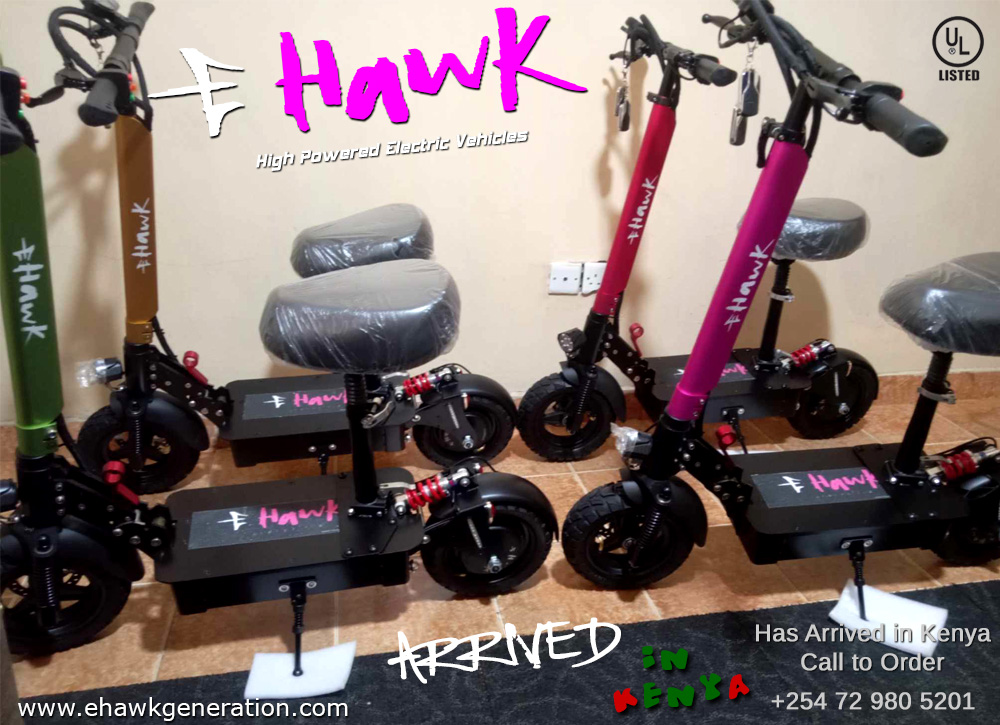 Our E HAWK Electric Scooters are made from Aluminum Alloy Steel
Alloy steel is an iron-based material that contains other elements such as carbon, manganese, silicon, nickel, or molybdenum. This type of steel is incredibly strong and durable; it can withstand temperatures up to 1100°C without becoming brittle or breaking down. Its high strength makes alloy steel the ideal choice for parts that are subject to extreme loads or those operating in tough environments. However, alloy steel can be difficult to work with due to its hardness and strength. It also tends to be more expensive than other types of metal due to its many beneficial properties.
Battery: China lithium battery - 48V 1200W 15AH Dual motor - Speed: 30-40Km/h Range approximately: 45km - Handlebar: Folding handlebar - Front lamp: Headlight Front shock absorption: Front*2 and rear *1spring shock - Controller: 48VSwitch: Switch meter - Tires: Off road tire - Turn signal:Yes 11.Charger:1.5A standard *1 - Brake: Front and rear disc brake.NW/GW 30kg/35kg - Max weight :100-120kg - Climbing:15-25°
Unfolding size 105*20*125CM - Folding size:105*20*42CM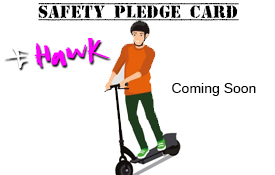 We will create a Pledge Card Program for all riders to follow the
rules and regulations of the roads.
**************************************
Complete Specs.
Model E HAWK KidSter -
Maximum speed (km/h)25
-
Range (KM)-10
-
Maximum load (KG)70
- Motor size ("/cm)12 - Inflatable/ - Noise (DB)≤60 - Brake Power off brake - headlight/ - taillight/ - Maximum Climbing degree 8 - Size (MM)1200X570X750 - Packaging size Rap (RPM)-450 - Maximum torque (N.M) ≥5 - Maximum performance (%)-≥70 - Sine wave √ - Maximum current (A)-13 - Minimum
Voltage-21
- Battery/ -
Voltage (V)-24
-
Power (W)-200
- Capacity (AH) 4 - Cells 18650 - Cycle (times) ≥300 - Discharge rate- 5C -
Charging time 3-4
-
Full electricity voltage (V) 29.4
- Low voltage protection (V) 21 - Number of cells-10 - Charging temperature-0-45 - Discharge temperature-10-50 - charger/ - Input voltage (V)100-240 - Output voltage (V)29.4 - Output current (A)0.5 - Charging plug / - APP- Optional - waterproof level-PX4 -Surface treatment -anote
CALL Zippy to Get Your E HAWK 4 Kids Scooter72.980.5201
Nairobi, Kenya
#################################
PRE-ORDER DEPARTMENT
ALL E SCOOTER BELOW YOU CAN SPECIAL ORDER WITH
ZIPPY!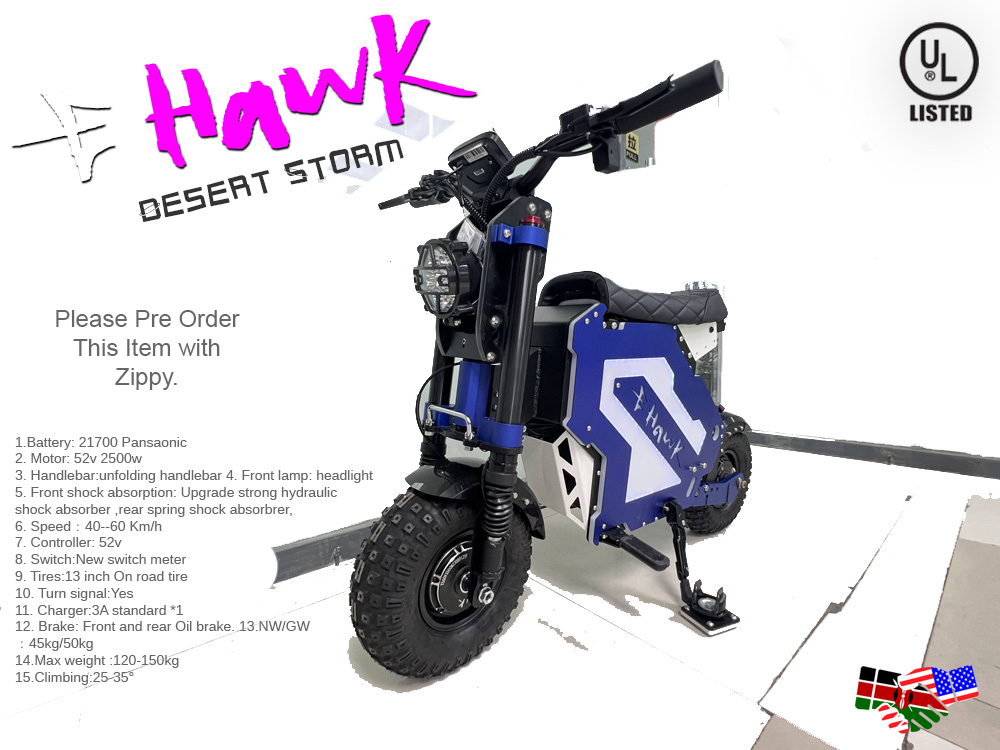 PRICE OF THIS E SCOOTER WILL BE DISCUSSED WITH YOU ON A PRIVATE LEVEL.
PRICE OF THIS E SCOOTER WILL BE DISCUSSED WITH YOU ON A PRIVATE LEVEL.
PRICE OF THIS E SCOOTER WILL BE DISCUSSED WITH YOU ON A PRIVATE LEVEL.
We will have all spare parts for all of our electric scooters there will be a repair shop in
the E HAWK Store in Kenya and all types of accessories.

-------------------------------------------------------------------------------------------
OUR ONLINE MAGAZINE VERSION "E HAWK THE ELECTRIC BOOM IN KENYA"
MAGAZINE IS COMING SOON!
MAGAZINE IS COMING SOON!
MAGAZINE COVER DEMO 2024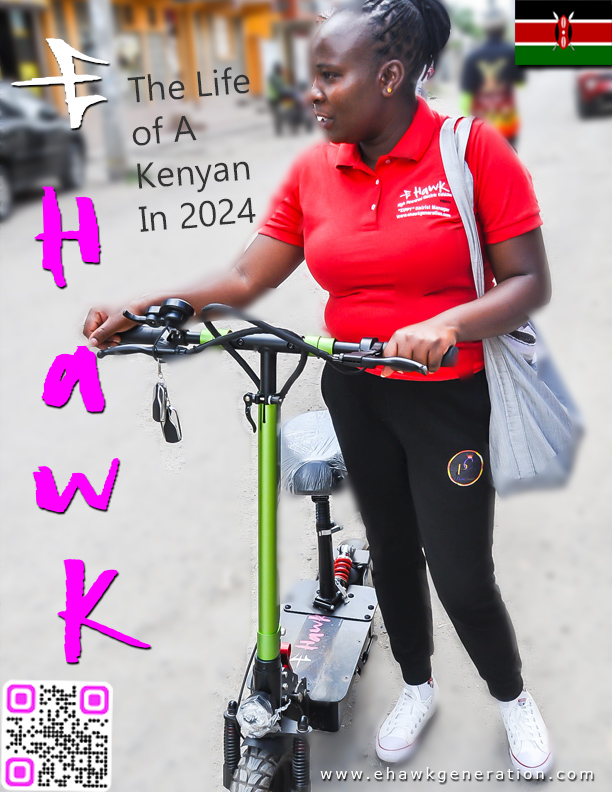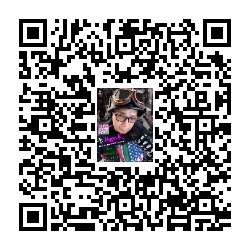 Job Opportunity: I am looking for a videographer/photograher that is willing to run and maintain our Online
Magazine version job includes follow myself and my staff on events or do interviews for our magazine and shallanswer to my District Manager Zippy in anything she needs plus obtaining advertisers for the magazine.This position is Part/Time can be converted to full employment as we progress Great Pay! If you are interested in the Job please e-mail personally at ehawkelectric@gmail.com
Attn to: V.Barriga HAWK
**************************************
WE ARE LOOKING FOR A STORE FRONT IN NAIROBI, KENYA
If you can help us find a great place to put our first E HAWK store and shop would be greatly appreciated 55Meters to 65Meters Max in good area. Please Contact Zippy 72.980.5201 Thank you
E HAWK & TEAM.
**************************************
Soon we shall have a Hot Line!
PRE-ORDER HERE! KENYA RESIDENTS ONLY!
Please E Mail Our District Manager for Pre-Orders or if you have any questions
Also become a Sales Rep for E HAWK KENYA Ask Zippy for more information
Great Opportunity.
kamau_zippy@yahoo.com
**************************************
E HAWK E SHOP IN NAIROBI, KENYA
COMING SOON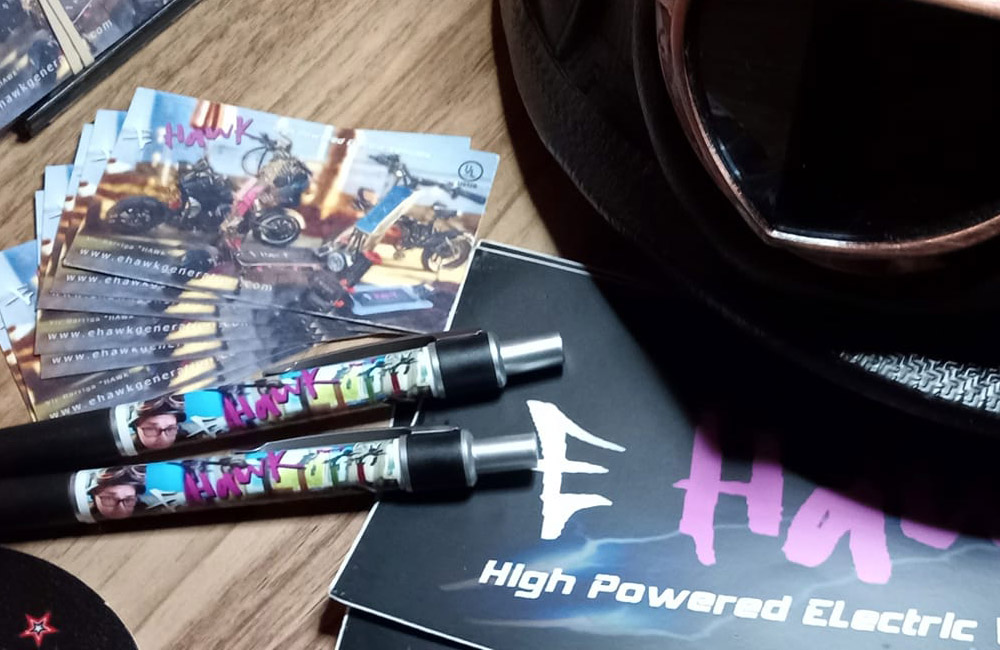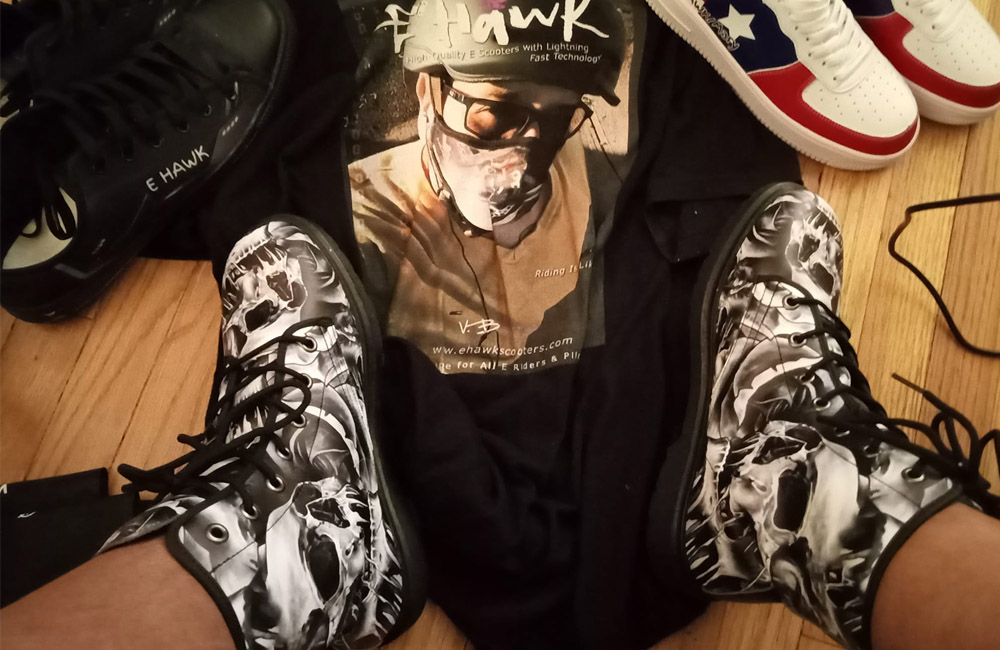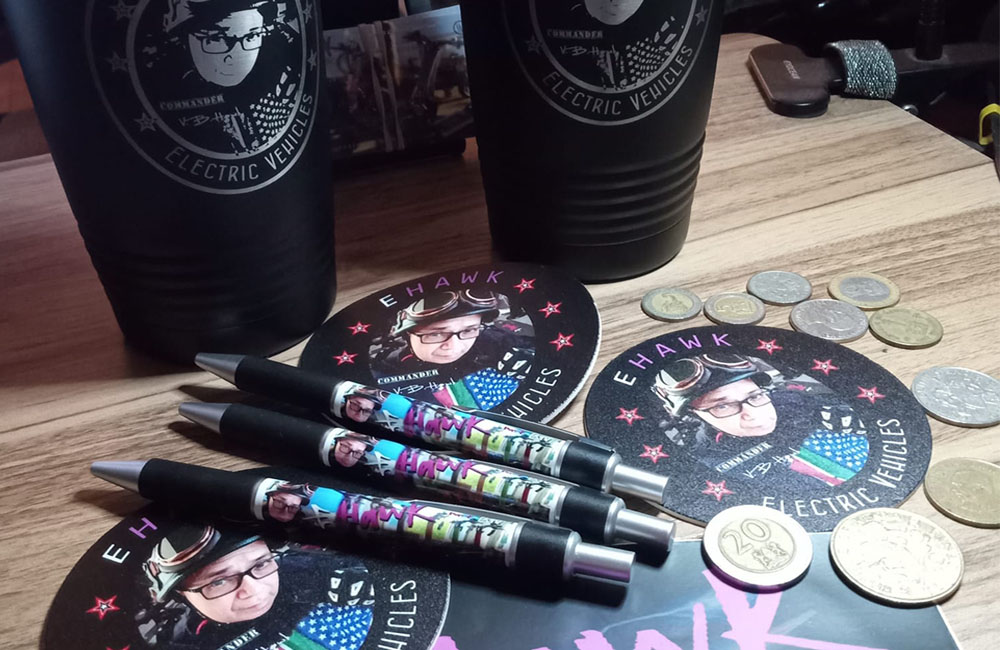 +++++++++++++++++++++++++++++++++++++
WATCH ALL OUR VIDEOS THAT WE HAVE DONE ON OUR
YOUTUBE E HAWK GTV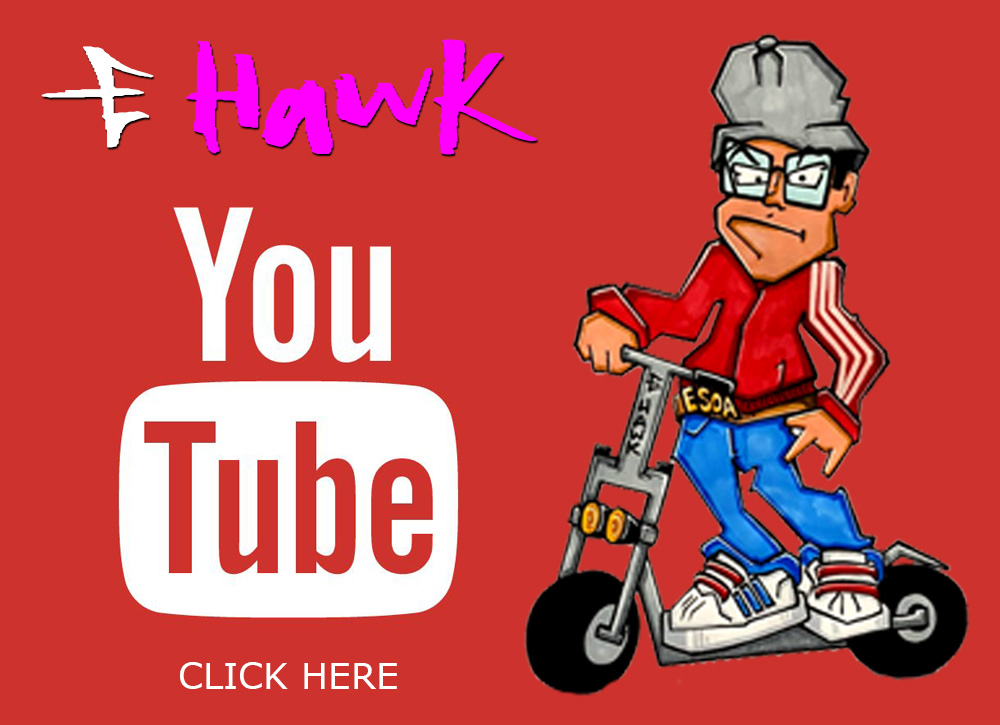 2023/2024 E HAWK Electric Vehicles Kenya All Rights Reserve.